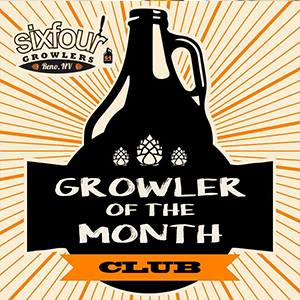 Get The Most Bang For Your Buck
GROWLER OF THE MONTH CLUB
With two different options, the growler of the month promotions are very popular among our customers. Come in and get started today.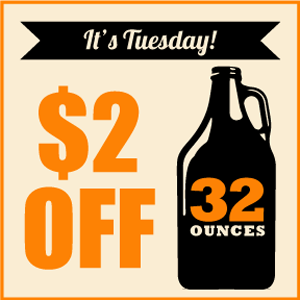 Get Two Dollars Off All 32 Ounce Fills All Day
$2 OFF TUESDAYS
With so many craft beer options to choose from, it's not like you need much more reason to come get your growler filled. We just want to make sure you have some extra cash for tacos.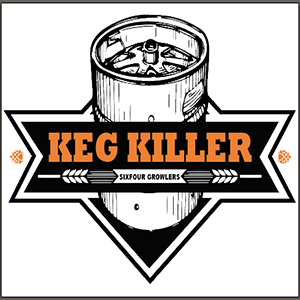 Want a Free T-Shirt?
KEG KILLERS
It's always a bummer when you order a draft beer and the keg blows (becomes empty)… UNTIL NOW! At sixfour growlers this very situation is awarded with a free t-shirt 🙂